Description
From now on, we can call it REAL sidelight - the first time RovyVon makes it possible to have LEDs on the side on a rectangle form factor keychain flashlight, and here it is - the Angle Eyes E8. It's a hard journey to get the E8 here, much words to say, but finally, we can release it as scheduled.
The E8 keychain light uses the same concept as RovyVon's hybrid battery system and the body is made of polycarbonate with a clear window, you can see the parts inside, it uses an AAA replaceable battery for extended use if it's not able to charge the built-in 330mAh Li-po battery via a USB-C device or power supply.
On the left side, there're 3 LEDs as the secondary options besides the primary LEDs.
Primary LEDs
1. Luminus SST-20, 6500K cool white

2. Luminus SST-20, 4000K warm white, 95 CRI
Side LEDs
1. 365nm UV light + Warm white + Warm white

2. Red + Warm white + Red

3. Warm white + Red + Blue

4. 365nm UV light + Red + Warm white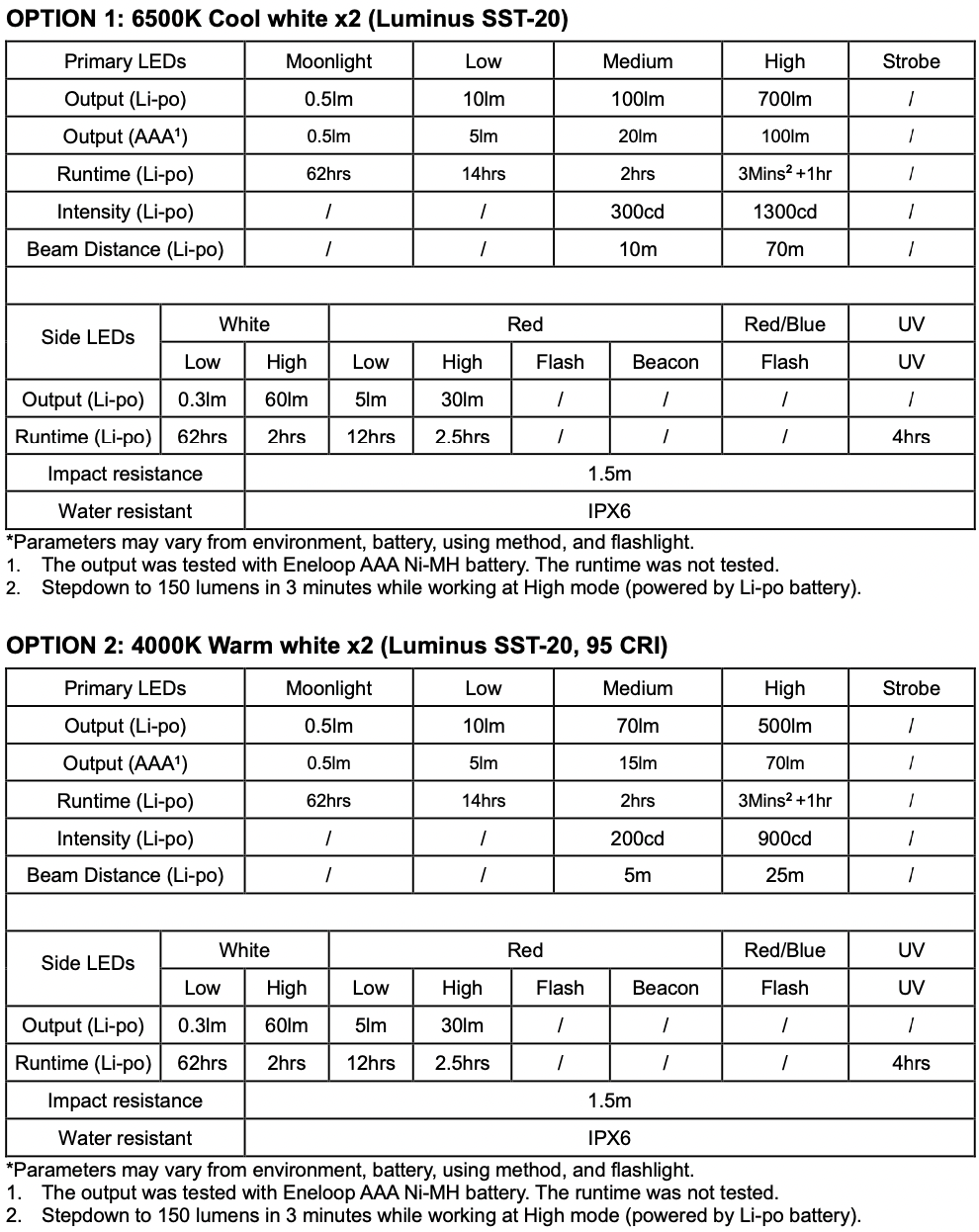 FAQs
Yes, we ship worldwide. Shipping costs will apply and will be added at checkout.
It depends on where you are located. Orders take 2-4 weeks to arrive, depending on the shipping method you choose for your order. Delivery details will be provided in your order confirmation email.
We use SF Express International for standard shipping, DHL or FedEx for fast delivery, and USPS for US inventory orders. You'll be asked to select a shipping method during checkout.
Yes, but it's a no after the order has shipped.
Any question?
If we still haven't answered your question, you can contact us below and we will get back to you as soon as possible.