RovyVon Angel Eyes E200s is a compact and powerful flashlight designed for everyday carry. It features a dual-LED at the front, that can emit up to 1650 lumens of bright white light, and has a maximum beam distance of 118 meters. The flashlight is powered by a 1400mAh rechargeable lithium polymer battery, which can be easily charged using the included USB C cable. One of the unique features of the E200s is its "Angel Eyes" side lights, which can be used as a reading light or to provide soft ambient lighting. The flashlight is also IPX8 waterproof rated, making it suitable for use in all weather conditions. Overall, the RovyVon Angel Eyes E200s is a versatile and reliable flashlight that is perfect for everyday carry.
Features
Rectangle shape, CNC machined from aerospace aluminum
1400mAh rechargeable lithium-ion battery
Max output of 1650 lumens for the front LED of E200s and E200u
625nm red and 470nm blue front LEDs for E200r
Max 1000 lumens for the sidelights of E200s and E200r
270nm UV-C and 390-400nm UV-A sidelights of E200u
Type-C USB rechargeable, quick charge in 45 minutes
Dual metal e-switches
Magnetic tail 
IPX7 water resistance
Note: When the light is working at Turbo or High mode, it will step down to 550 lumens in 45 seconds due to the massive heat generated.
Angel Eyes E200s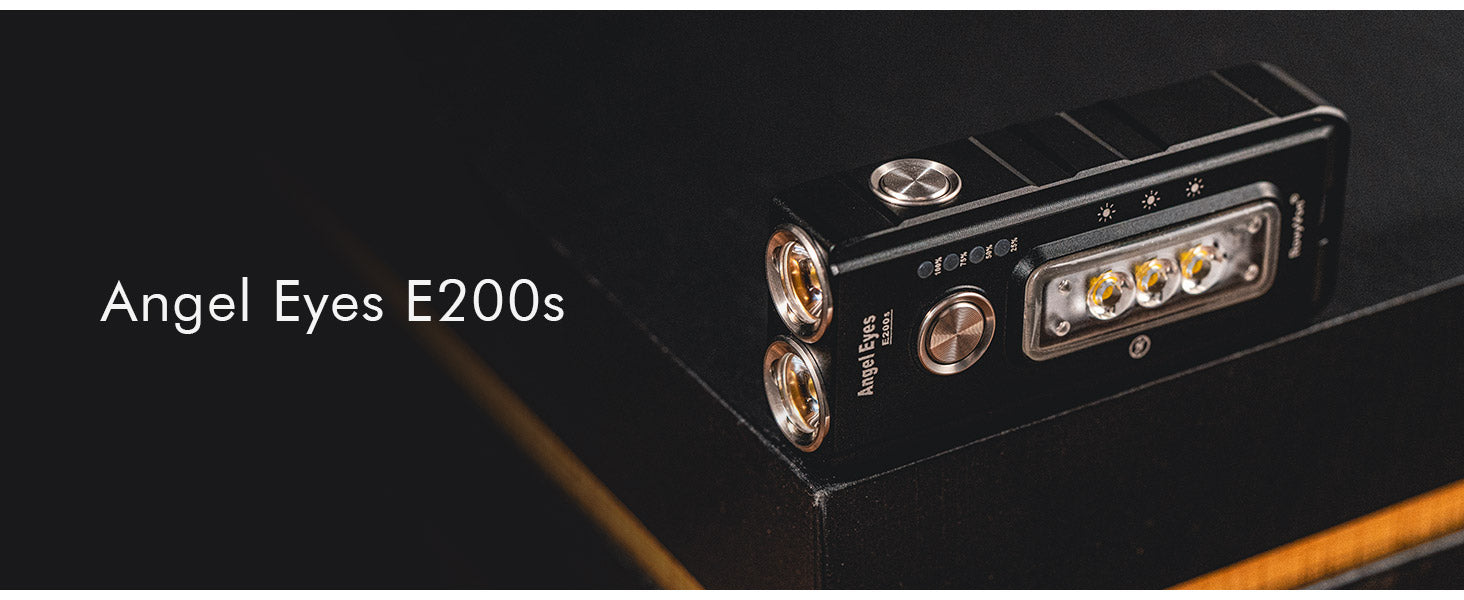 The combination of cool white front light and warm white sidelight can provide better visibility, reduce eye strain, and create a more comfortable driving experience.
Having 4 lighting modes in a front light provides greater flexibility and control over your lighting, which can help increase your safety and convenience when you need a light.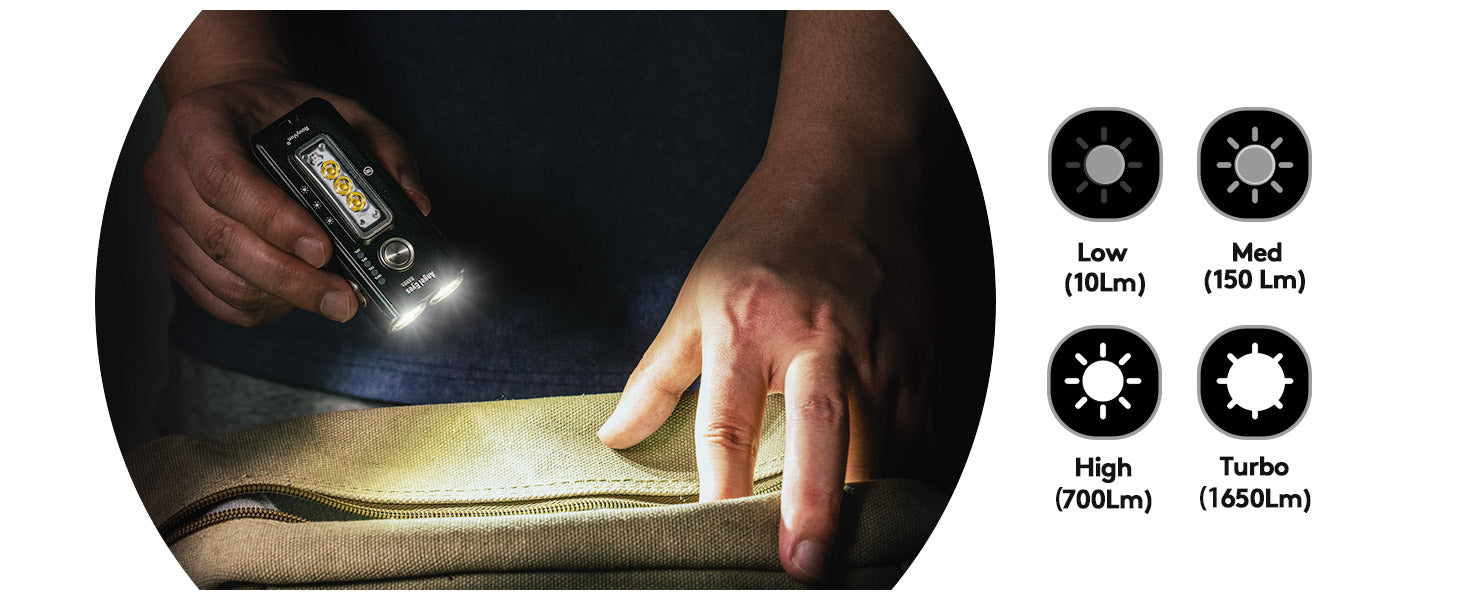 Besides the 4 pre-set lighting modes, there's a ramping mode. A ramping mode can provide greater customizability, smoother transitions, energy efficiency, and convenience.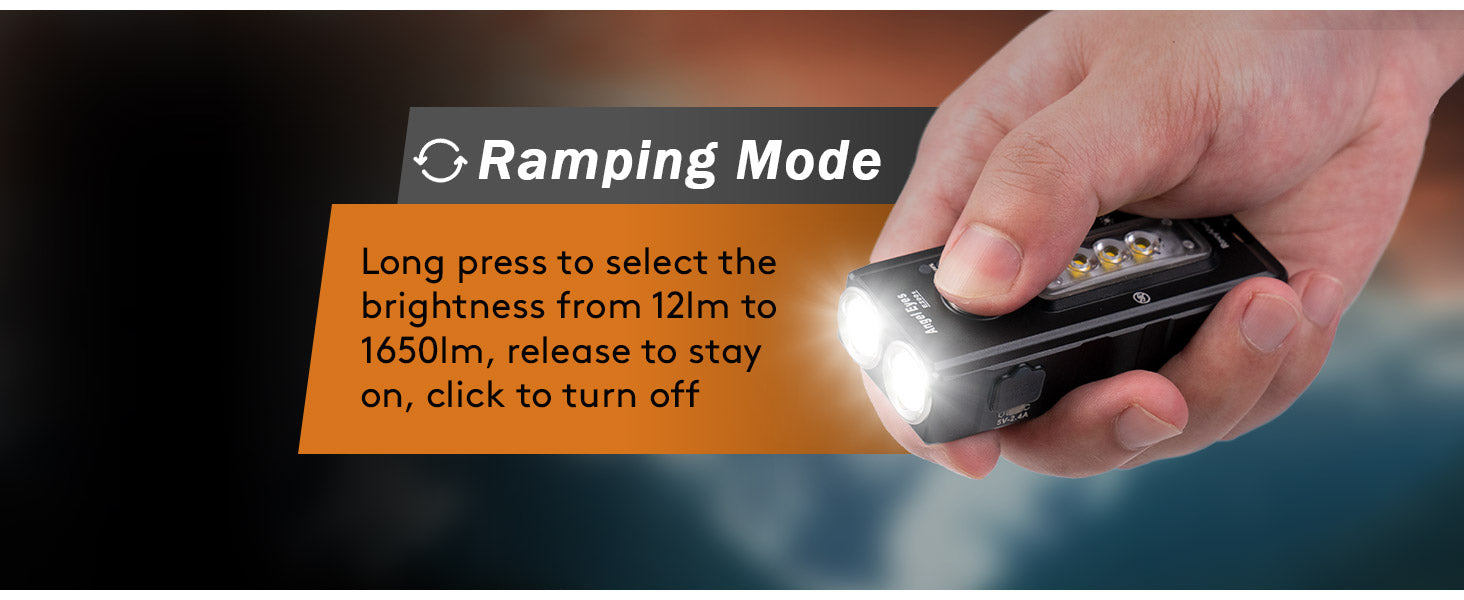 The sidelights also have 3 lighting modes for versatility, extending battery life, safety, and convenience.  
The E200s EDC flashlight has a built-in USB C charging port, that's popular and convenient, the 1400mAh lithium polymer battery provides a long runtime for different modes.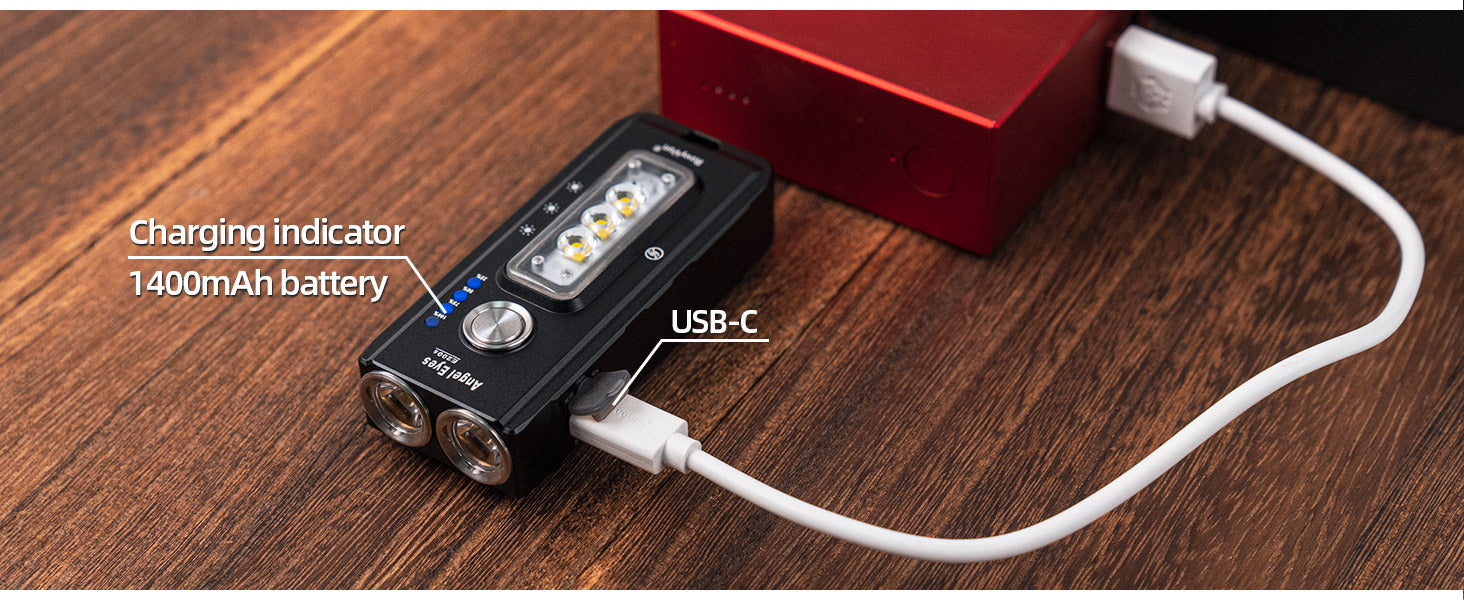 A built-in magnet at the end gives you more options for illuminating your working environment, freeing your hands to focus on getting the job done.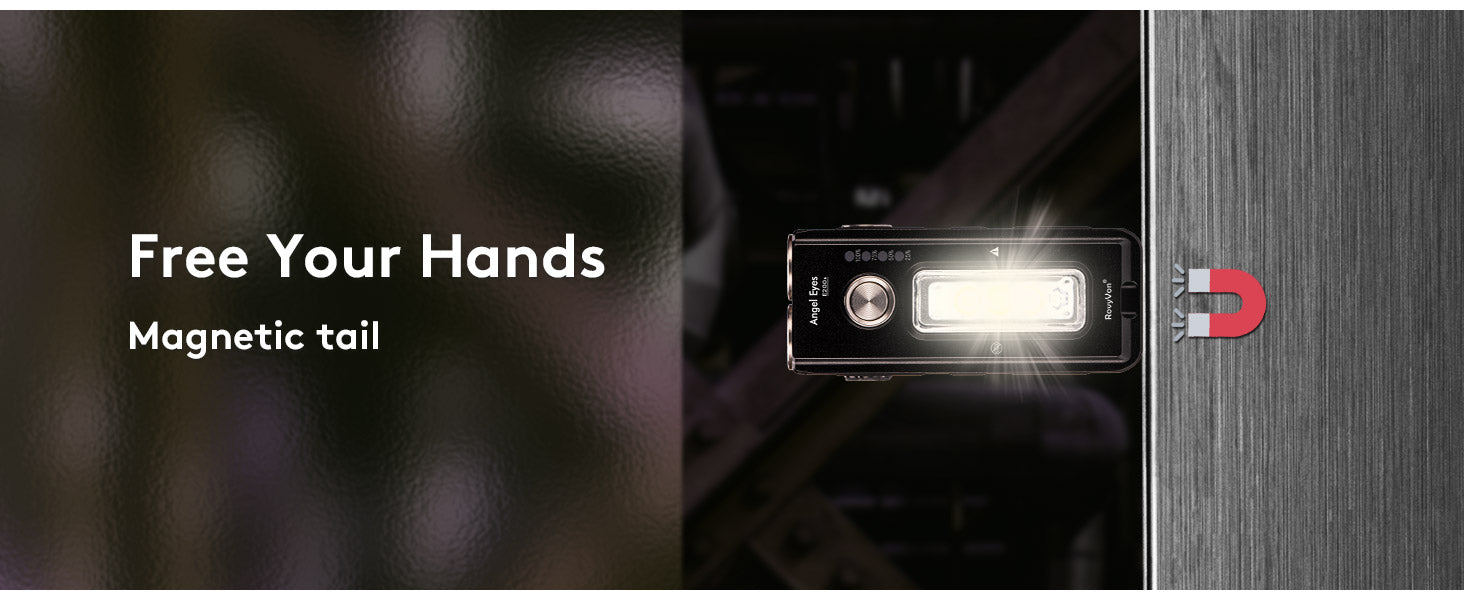 In addition, the two-way pocket clip provides more mounting options in both horizontal and vertical directions.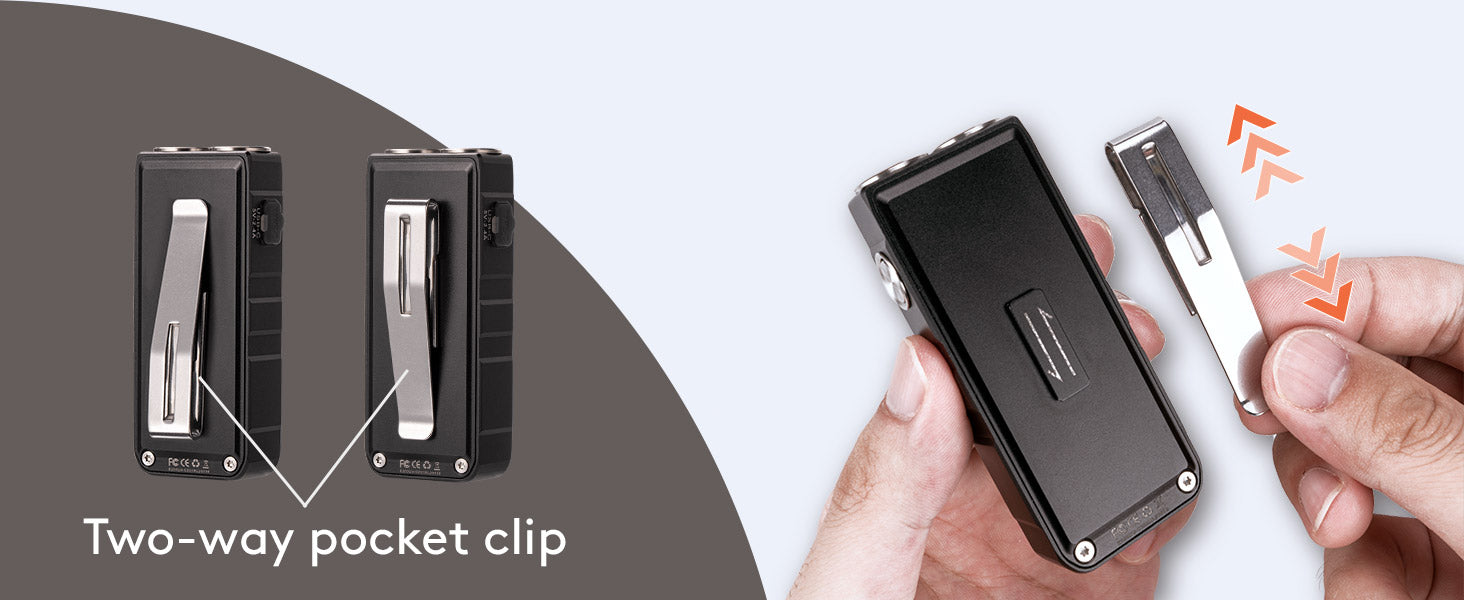 2 year warranty

On all products since the purchaste date.

secured payments

by PayPal and main stream credit cards

Free Shipping

Over $99 get free postage shipping