RovyVon is turning 6, and we're celebrating with amazing deals and new product releases that you won't want to miss! And all orders during the sale will be shipped after we got back to work from our holiday (Sep. 29 - Oct. 5).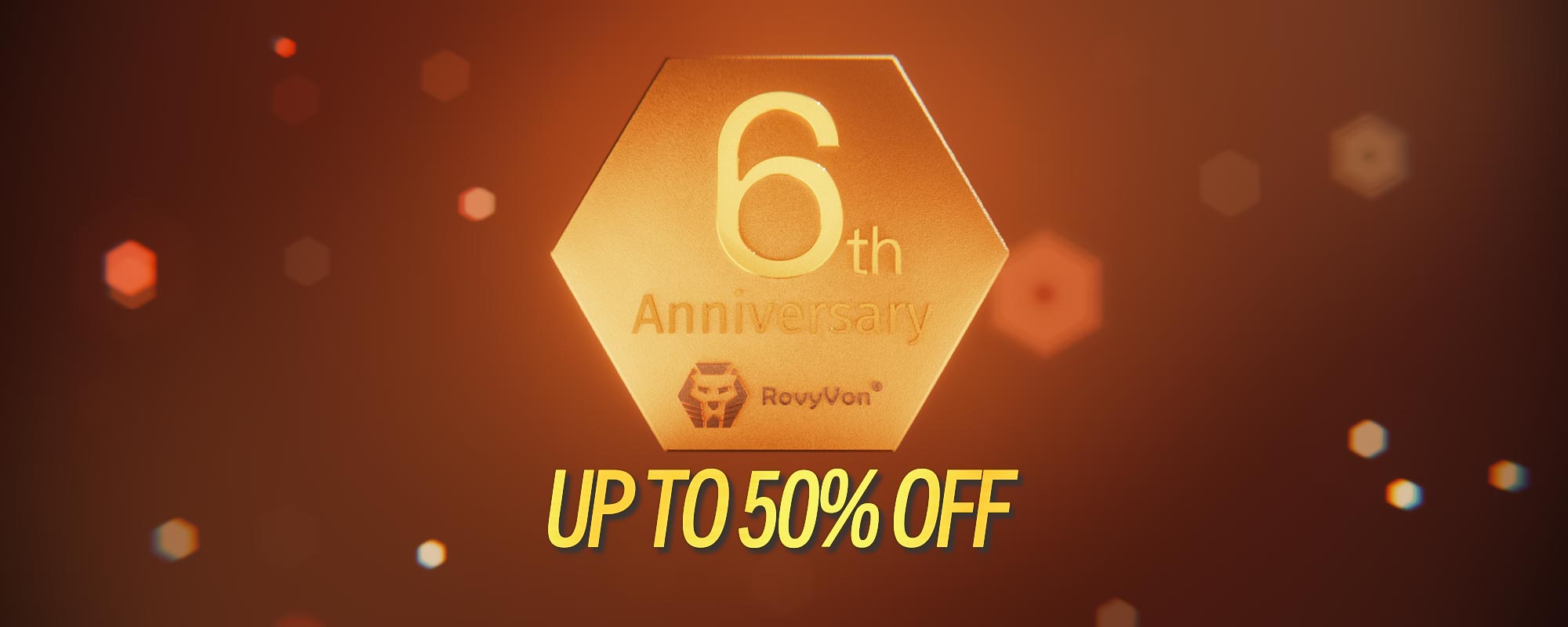 New Product Release: Defender GL1 Tactical Flashlight
Introducing the Defender GL1 tactical flashlight! This powerful flashlight is 3000 lumens max and 400 meters peak beam distance, and it features quick access to the needed mode with a mechanical switch and tail tactical switch for emergency use. Whether you're camping, hiking, or just need a reliable flashlight for everyday use, the Defender GL1 is the perfect choice.
Special Deal: 50% off on Select Products
From September 29 to October 3, we're offering a special deal on the selected products. Get 50% off on the following lights,
Don't wait - these deals won't last forever!
Discounts on Other Products
But that's not all - we're also offering incredible discounts on other products throughout our anniversary celebration.
On September 29, save 40%.
On September 30 and October 1, save 30%.
On October 2 and 3, save 20%.
With discounts like these, you can stock up on all your favorite RovyVon products without breaking the bank.
*NOTE: Limited items are 10% off. And as always that discount code is not valid during the sale. 
One more thing
And as if that wasn't enough, every order comes with a FREE RovyVon LOGO patch (limited quantity, until it's out of stock). Orders (Net amount) over $289 also receive a FREE RovyVon hat (comes in random color). These bonus items are our way of saying thank you for choosing RovyVon.
So what are you waiting for? Head to our website now and take advantage of these incredible deals and new product releases. Happy shopping!
Enjoy and Cheers!
RovyVon Team