Description
RovyVon Aurora A9 Pro (G4) Copper EDC Keychain Flashlight is a perfect combination of style and functionality. With a copper body that develops a unique patina over time, this flashlight is not only a reliable lighting tool with your keys but also a beautiful art in your collection.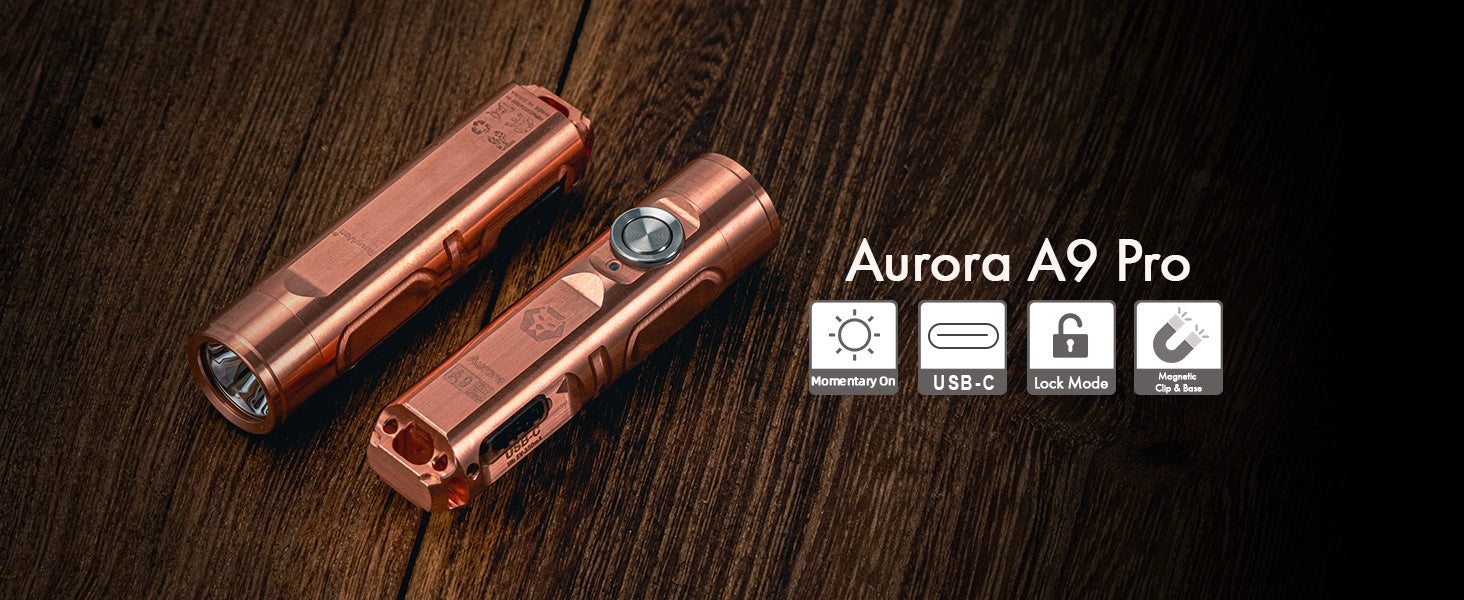 The AA battery size makes it easy to carry in your pocket or bag, while the maximum 650 lumens or 90+ high CRI LED option provides great power to dominate the darkness. The SMO Reflector with a peak range of 110m provides a long and focused beam.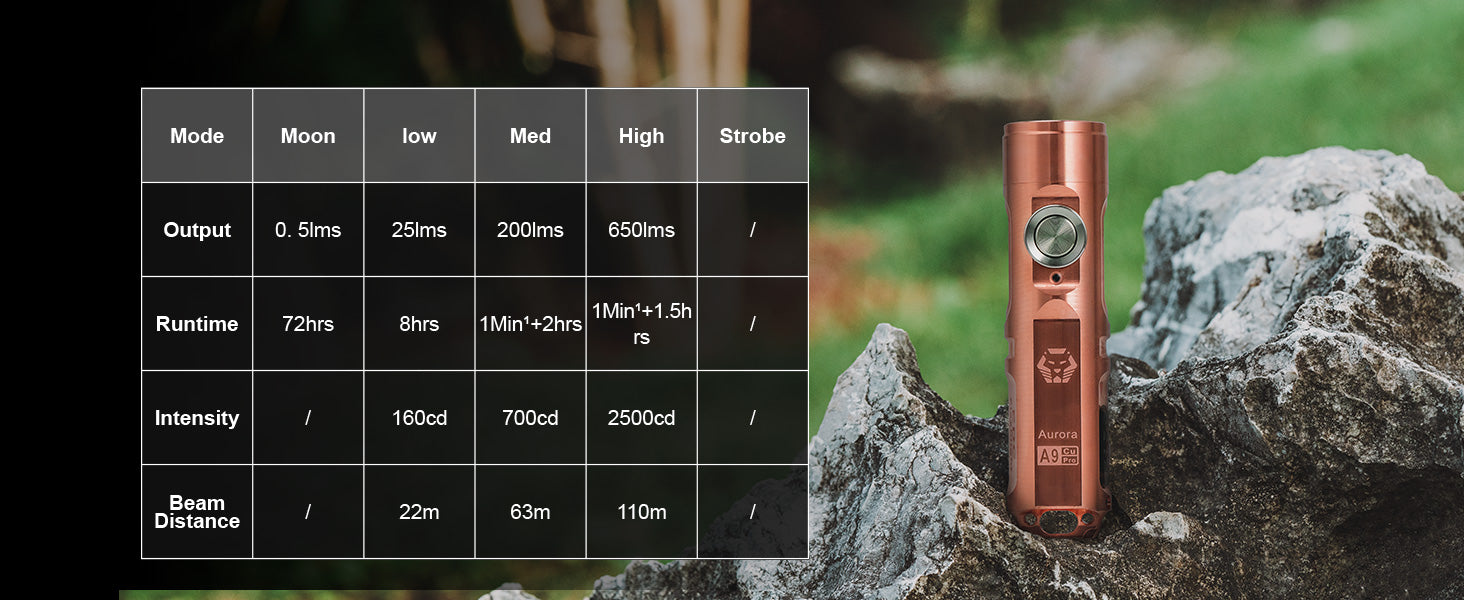 The RovyVon Aurora A9 Pro (G4) is also equipped with USB-C charging and a 330mAh rechargeable lithium polymer battery, making it convenient and environmentally friendly. The detachable magnetic pocket clip and tail buckle allow for hands-free use, while the tritium slots allow for DIY customization.
User Interface
1. Lock: Rapid 5-clicks to lock the light with the light switched off, the LED will blink twice.
2. Unlock: Rapid 5-clicks to unlock with the light locked, the LED will blink 3 times.

*The operation below is under the Unlock status.
3. Momentary on: With the light switched off, press and hold the button for High mode, and release to turn off.
4. Constant-on: Rapid double-click to turn on from the memorized mode **
a) Change modes: Click to cycle through Moon-Low-Med-High
b) Turn off: Press for 0.5s or Click (A mode works over 3 minutes)
**Mode memory: Working over 3 minutes then turn off.
5. Strobe: Rapid triple-click, then click to turn off.
FAQs
Yes, we ship worldwide. Shipping costs will apply and will be added at checkout.
It depends on where you are located. Orders take 2-4 weeks to arrive, depending on the shipping method you choose for your order. Delivery details will be provided in your order confirmation email.
We use SF Express International for standard shipping, DHL or FedEx for fast delivery, and USPS for US inventory orders. You'll be asked to select a shipping method during checkout.
Yes, but it's a no after the order has shipped.
Any question?
If we still haven't answered your question, you can contact us below and we will get back to you as soon as possible.